Start Here
frickles & strings [v]
house made beer battered pickle chips & onion strings | sea salt | ranch
new! pork pot dip(gf)
fried egg | tortillas & chips
coconut shrimp
sweet & spicy sauce (5)
guacamole & salsa trio(gf) [v]
red, green & pico salsas | local corn tostadas
¡nachos!(gf)
chicken OR carnitas | applewood bacon | guacamole | sour cream | black bean | pico
pretzels [v]
swiss | sea salt | cheese dip | mustard
pub wings
bone-in OR boneless | ale battered onion strings original, sweet & spicy OR prickly pear bbq |ranch
chicken lettuce cups(gf)
prickly pear bbq & ranch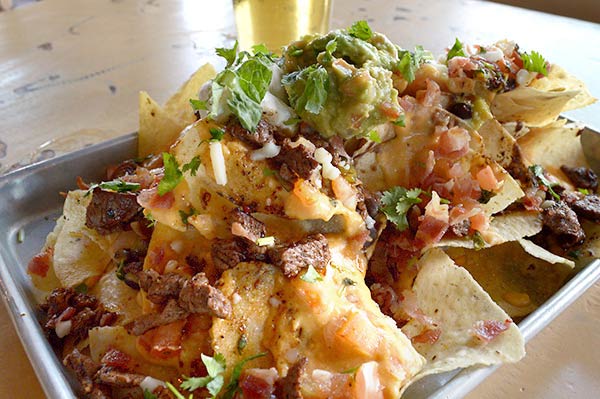 Pub Pizza Co.
baked fresh to order real mozzarella house sauce recipe
premium toppings:
grilled chicken, all natural no nitrate pepperoni, applewood bacon, mushroom, grilled peppers, tomato, steak!, garlic, black olive, jalapeño
primo sauces
alfredo, pesto
sizes
eighteen inch cheese, twelve inch cheese, 12" gluten free crust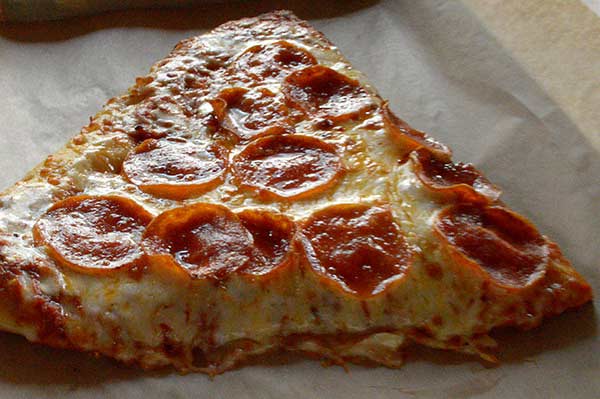 Pub Mex
18. "los dogs" – mexican style OR new! bacon-chili dog |
100% angus beef dog | served with tater tots
19. rice bowl(gf)
chicken or new! add carne asada +1| guacamole | black bean| jalapeño &avocado-corn salsas| cilantro rice| sourcream & pico
20. carlotta's kitchen tacos(gf)
choice of recipe below with 2 tacos | local corn(gf) OR flour tortillas featuring avocado-corn salsa | cilantro rice | black beans [add bacon +2]
a.
grilled fish or 'catch '22 crispy fish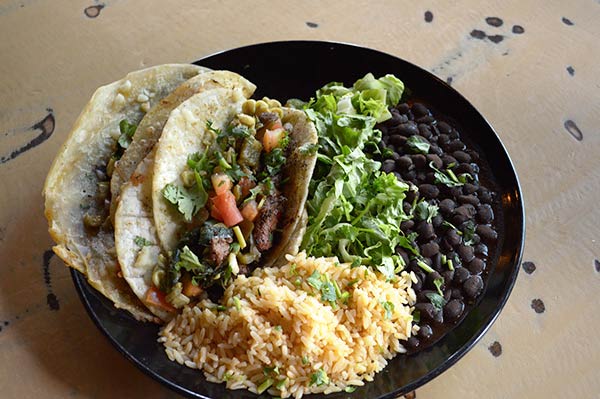 daily service 11am to 2pm (not for lunch? available anytime, just add $2)
lunch is great at $8
7 layer taco salad:
grilled chicken or ground beef
chicken tortilla soup or new! rillito clam chowder
& ½ caesar salad
bbq grilled chicken breast
cheddar | pub slaw | few fries
large slice of cheese pizza
½ caesar salad
new!tomato & avocado pesto grilled cheese
soup or salad
beer battered crispy fish pub'wich
pub slaw | tartar | few fries
southwestern chipotle turkey wrap
and side of new! brussels & bacon
add chicken to any salad +2
add bacon to any sandwich or wrap +1
[note: one dollar split plate charge]
Greens & Soup
9. southwest deli salad(gf)*
all natural turkey & pepperoni | romaine | mixed greens chipotle ranch | corn tortilla strips | bell peppers | red onion crumbled egg | mozzarella | avocado-corn salsa
10. green valley chopped(gf)
glazed pecans | red onion | romaine | mixed greens | tomato avocado-corn salsa | mandarin orange | raspberry vinaigrette [add all natural chicken +3]
11. malibu chicken salad
crispy or grilled | mixed greens | ranch | bbq sauce | cheddar applewood bacon | avocado-corn salsa | croutons
12. signature soups
chicken tortilla(gf) OR new! rillito clam chowder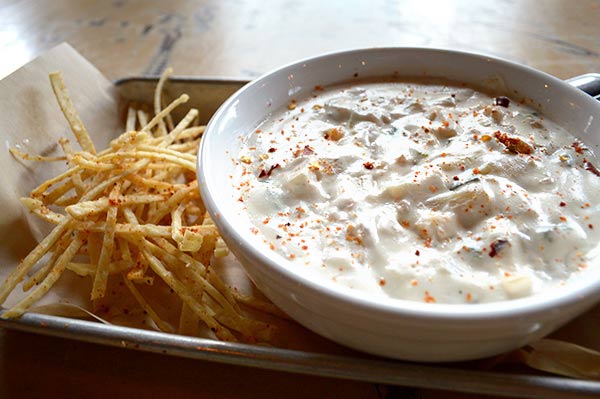 Entrées
13. bbq pulled pork mac & cheese
applewood bacon crumble
14. catch '22 fish & chips
hand dipped in ale batter | pub slaw | hand cut fries | tarter
15. chicken alfredo
penne pasta | basil & tomato | parmegiano | chicken | parmesan-garlic bread twists
16. new! chicken pesto pasta
house made pesto | grilled chicken | tomato | parmesan-garlic bread twist
17. house made fried chicken tenders (gf)
gluten free | hand cut fries | ranch & bbq
new! add fresh salad to any entrée for just $3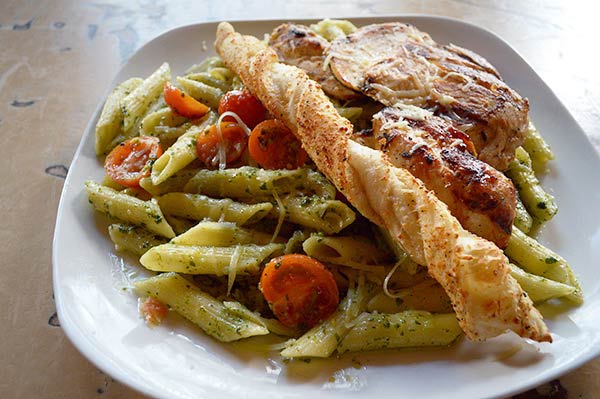 dude, sweet.
Big Bad Voodoo Cookie™
classic warm chocolate chip - oven baked with vanilla bean ice cream
new!Donut & Dips! chocolate, caramel & raspberry
warm donut | ice cream | dippers whipped cream | candy pecan
Root Beer Float
*free on your birthday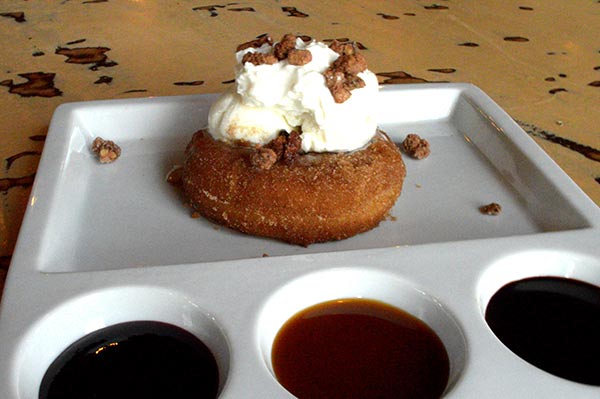 "the frustrated chef"
new! frustrated chef specials
go ahead and ask | we never know when | will be delicious or else! | market priced
'Wiches & Burgers
21. pub-wiches
choice of recipe with hand cut fries
a. crispy buffalo chicken
choice of sauce & swiss OR bleu cheese
b. pulled bbq pork
choice of bun | prickly pear bbq | cheddar | onion strings
c. the pub club
100% natural turkey | avocado | lettuce & tomato
d. grilled pretzel & swiss
choice of 100% natural pastrami or turkey grilled pretzel bun | swiss | pub slaw | deli mustard
e. russian hacker's club
100% natural turkey & pastrami applewood bacon | grilled sourdough | deli mustard | russian slaw
22. pub burgers*
choice of: ½ lb of 100% natural ground beef OR lean turkey burger on house brioche OR pretzel bun | pickles | hand cut fries [add tater tots +1] [gluten free bun +2]
a. 1922 burger
cheddar or swiss
b. rancho deluxe
bleu cheese | applewood bacon | avocado
c. ray's bbq burger
beer battered onion strings | cheddar | applewood bacon
d. border burger
fried egg | green salsa | avocado | cheddar
e. new! flamin' hot cheetos & 'mac burger
crumbled flamin' hot cheetos atop our house made mac' n cheese | custom cheddar & jalapeño bun
new! add chili to your burger for just $2!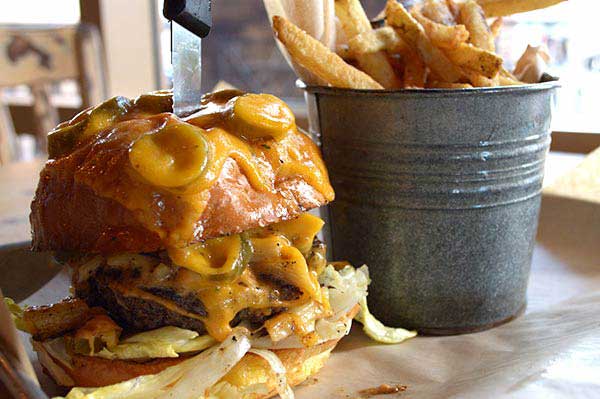 Note: parties of 8 or more should tip appropriately, but we won't force a mandatory gratuity, that's just not our style. We only cook with non-transfat oils and source local, all-natural ingredients and HACCP certified produce whenever possible *Note: consuming raw or undercooked meat, poultry, seafood, shellfish or eggs may Increase your risk of food bourne illness. Please inform your server of any allergies prior to ordering. (gf) = gluten free [v] =vegetarian. We cannot warrant that certain items don't include unknown allergens and our kitchens are not entirely gluten free.